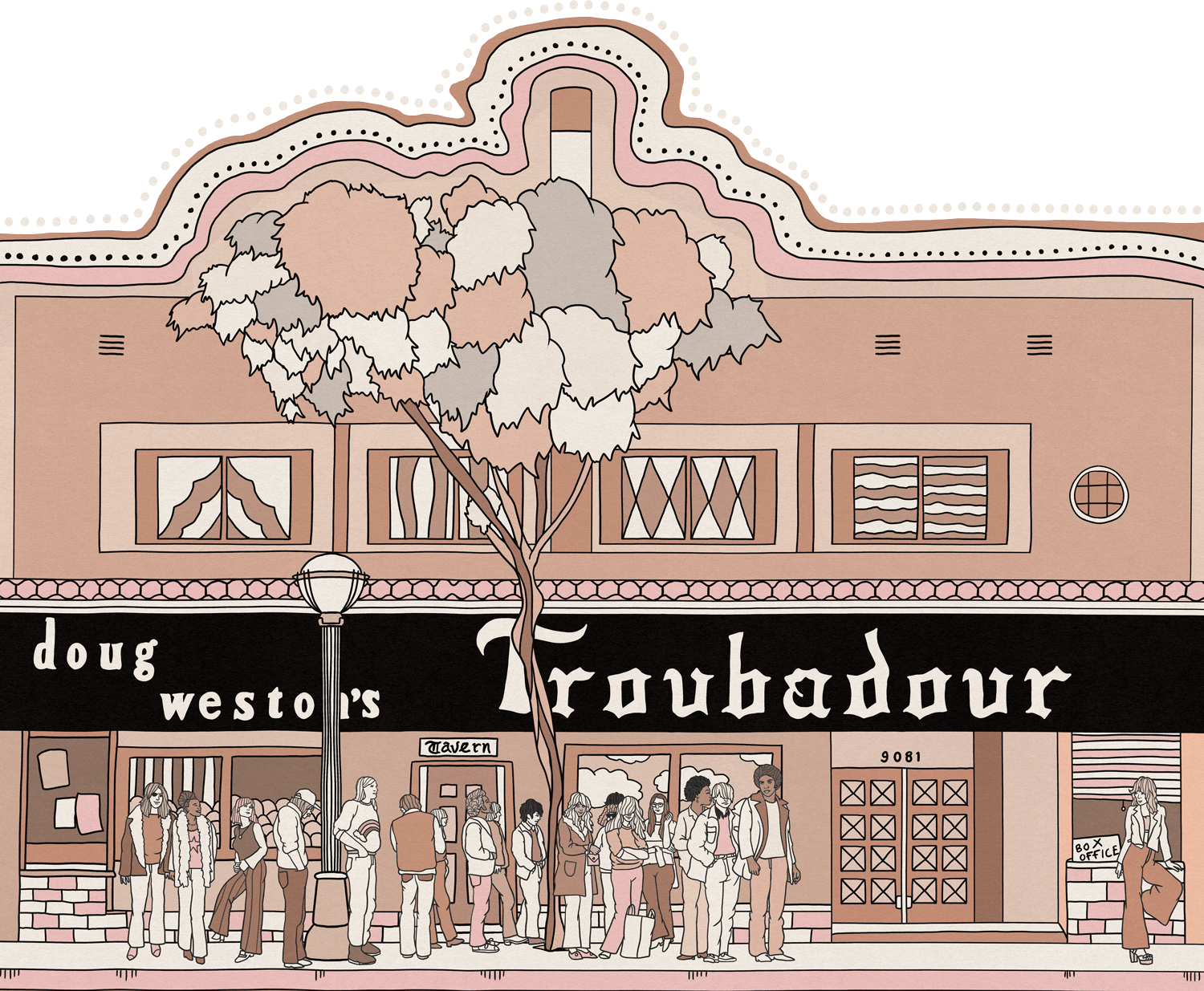 SeeTickets Welcomes The Troubadour: The Power of History
Story by Evan Mester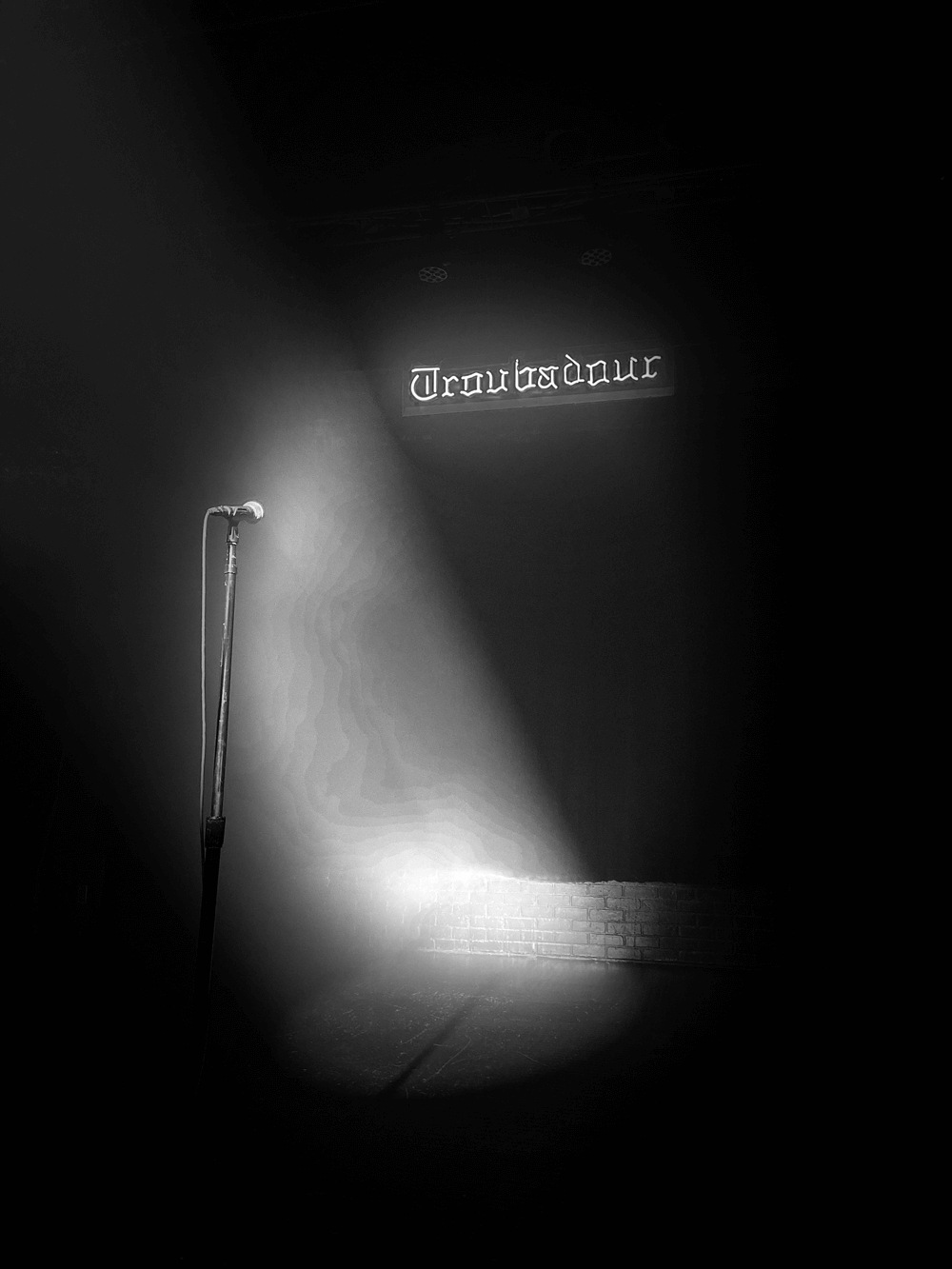 Like thousands of other venues across the country in early 2020, West Hollywood's The Troubadour found itself in a place of unprecedented uncertainty as a result of a global pandemic bringing the entire live events industry to its knees. Despite its modest room cap of 500, the legacy and history of the Troubadour played an integral role in amplifying the plights of small venues around the country to national level press, kicking off a windfall of local coverage for independent venues and newfound awareness of the topic among the discourse of the general public. To learn more about how the room utilized its platform to serve as a model for smaller venues nationwide in their outreach endeavors, we reached out to The Troubadour's acting manager, Christine Karayan.

In the spring of 2020, Rolling Stone published an interview with Christine Karayan, manager for The Troubadour club in Los Angeles, which stirred a reaction from the general public. Despite facing the prospect of permanent closure as a real possibility, the club considers itself one of the lucky ones, thanks to its renowned legacy among the annals of music history.

"Because we're in LA and have the benefit of the room's decades of history to account for, our microphone, so to speak, is without a doubt larger and louder than a lot of others," explains Karayan. "What happens to these artists if they can't play those small-town shows in between the big cities like LA and New York? So, it's been very important to us, not only to utilize our platform to share our plight with everyone but to vocalize that message on behalf of those spaces without the privilege of a microphone as loud. They are just as integral to the fabric of their own local communities as we are to ours."
Even from the pandemic's onset,
Even from the pandemic's onset, Karayan and other venue owners nationwide were cognizant of how so much more was at stake than just the survival of their respective independent venues. An entire ecosystem of commerce, arts, and memories was now facing the prospect of being wiped off the map. Aside from shouting for help as loud and as frequently as possible, there was little most spaces could do on their own to have their voices heard and plights brought to the public's attention, with some being louder than the others. Knowing that The Troubadour's voice could command more attention than most, Karayan took action and approached the media.

In the months that followed the Rolling Stone scoop, Karayan's cadence and messaging in that interview became a model of sorts for venues across the country in how they conveyed their shared challenges to the media on both local and national levels. While these stories may not wield the same star power as The Troubadour's, they are no less powerful to their respective communities. They are all places where lifelong memories are established, where local commerce centers are built around, and where people come together.
Karayan continues, "Our history has more or less made the prospect of playing The Troubadour a rite of passage of sorts. Because we're such a small space, we get to see every stage of a band's growth. We've had many artists open here for a three-band bill that come back and maybe become a support, and then all of a sudden, they're headlining their own tour."

That renown for The Troubadour is put into perspective when one recognizes its legendary status for both fans and artists. It's where Sam Smith played to follow in the footsteps of their idol, Elton John. It's where Nine Inch Nails wanted to play for decades as a bucket list stage. That same reverence applies from the audience, too, as The Troubadour is host to countless cherished memories.

"It's cyclical," explains Karayan. "Where someone could have seen their first show at The Troubadour years ago now finds themselves with their child for their first show, seeing their favorite new band. The fact that live music has the power to regenerate the room from generation to generation like that is a testament to how irreplaceable of an experience seeing music performed up close and personal."
While aid may now be on the way as some stages like the Troubadour have adapted and adopted the likes of streamed performances in the interim, Karayan made it abundantly clear just how irreplaceable those in-person experiences are. "I remember standing in the venue on the side, teary-eyed when we did our first live stream set," recounts Karayan. "While I didn't realize how much I missed it until that moment, it just wasn't the same. The room doesn't even have that stale beer smell anymore. There's nothing that could ever replace being in some sweaty room with a bunch of like-minded people singing every word to every song." Hopefully, the return of such days can come soon for the iconic West Hollywood room and countless other stages across the country.
The Troubadour & See Tickets
Since opening in 1957, the legendary Troubadour club in West Hollywood has helped launch some of contemporary music's most talented performers. Greats such as Elton John, James Taylor, and Tom Waits performed there early in their careers, and it continues to be a destination for cutting-edge acts from around the world. The legendary space is proud to announce its new partnership with ticketing company, SeeTickets. "In the same way we're an indie venue," says Troubadour Christine Karayan, "SeeTickets is an indie ticketing company. We wanted to align ourselves with a ticketing partner with a philosophy like ours and one that would allow us to still be us."
Let See Tickets Welcome You